---
Services
-
Quality assurance & Control
-
Inspections & Monitoring
-
Welding consultancy
-
Material consultancy
-
Material fatigue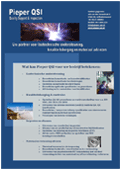 Download our brochure!
Inspections & Monitoring
One of the services of Pieper QSI is taking care of several issues related to inspection before the production or during production, as well as advising companies about possible NDE methods related to the specific products and materials.
This consists for example the following activities: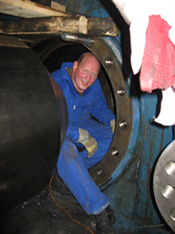 Executing visual (weld) inspections according to applicable international standards, technical drawings and client specifications during production for principals as well as manufacturers.


Executing purchase inspections worldwide with relation to total quality of products / constructions according to the requirements laid down in the purchase order and applicable international standards.


Drawn up Inspection and Test plans (ITP) for use during production, as well as executing required inspections according to such Inspection and Test plans and taking care of required reports.


Advising customers and manufacturers with regards to application of Non Destructive Testing methods, as well as drawn up Non Destructive inspection regulations.


Project supervision during execution of Non Destructive Examinations like Magnetic, Dye Penetrant, Ultrasonic and/or Radiographic examination.